It's always a pleasure to see new designs knit from your fiber. Please enjoy this selection of independent designs using one or more of our Suri fibers. Each pattern is available on Ravelry via the designer.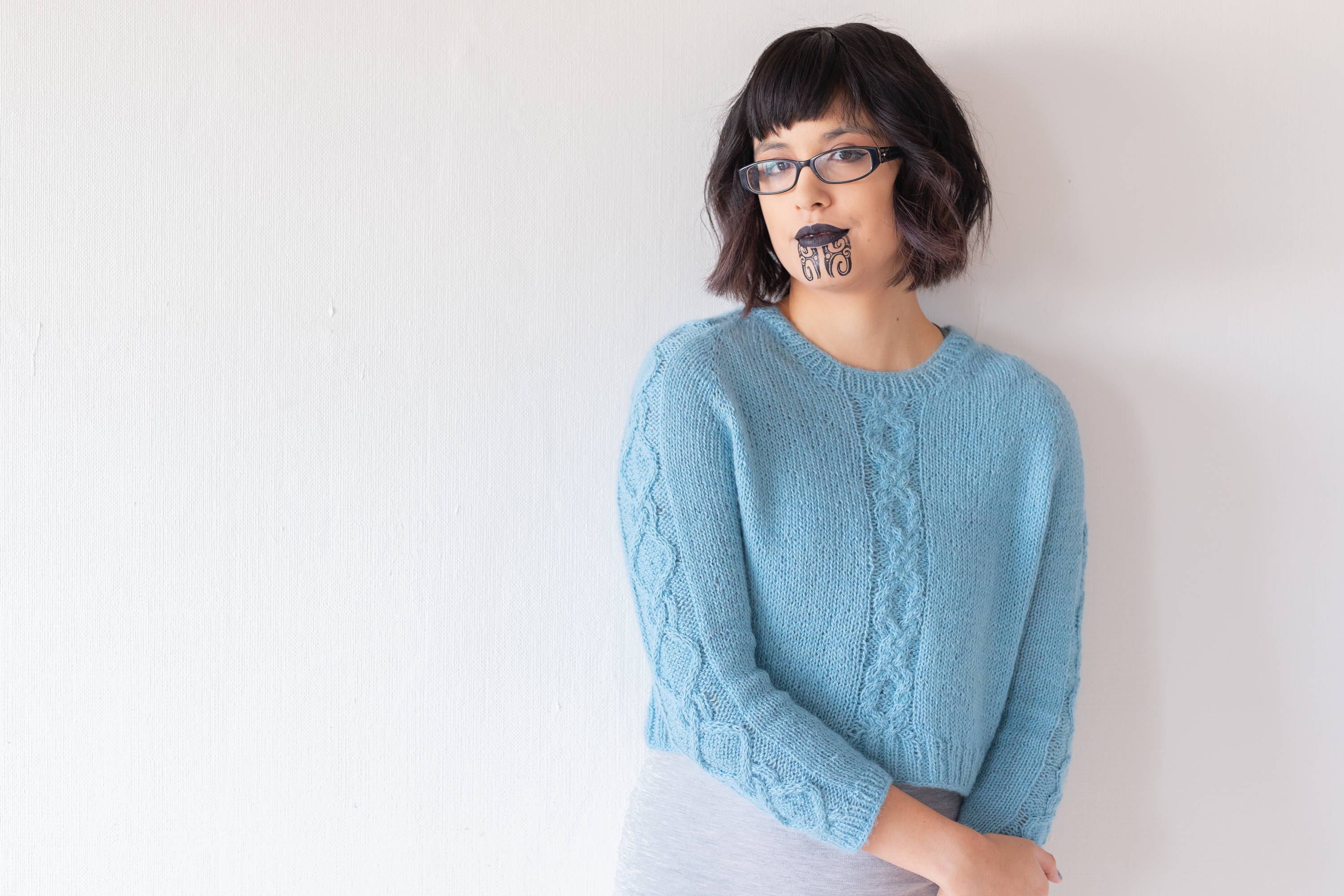 Tūmanako Pullover
by Aroha Knits (Francoise Danoy)
The Tumanako Pullover is a raglan garment, worked top-down, with a strip of cable-stitches down the middle of each section and down each sleeve, and a panel of cables on the back. The original piece was designed to be crop-top length with ¾ sleeves, but instructions are included on how to adjust the length of the body if you wish to make it longer or shorter. Due to the placement of the cable-stitch patterns, it is quite simple to add in any other modifications that you like.
Purchase the Tumanako Pullover pattern on Ravelry and knit in Suri Textures.
---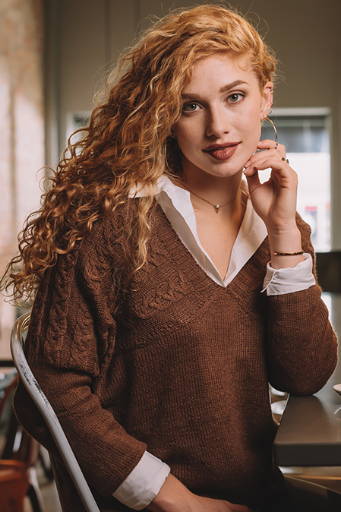 Chocolate Challah Pullover
by Hannah Thiessen
This comfortable sweater exudes effortlessness, thanks to the wonderful drape and hand of the Suri alpaca and wool blend. This piece has an unusual construction: the body is knit in one piece up to the underarm, then split into an apex-V front and solid back; separately knit shoulder panels feature alternating braided cables; and the sleeves are picked up and knit in the round to an elegant bracelet length.
Purchase the Chocolate Challah Pullover pattern on Ravelry and in 'Coffeehouse Knits.'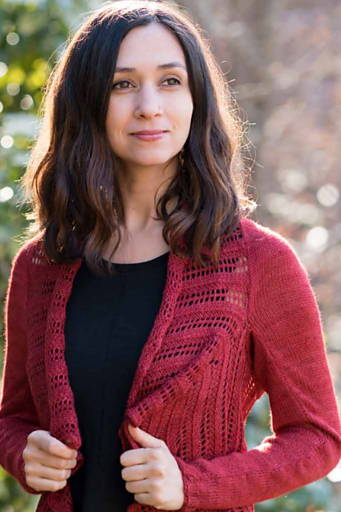 Almark Shrug
by Brooke Nico
The lines created by Razor Stitch lace create a flowy collar and peplum for this elegant shrug. Arms and back are knit in one piece from wrist to wrist, then cast on and pick up stitches to create the collar and peplum.
Purchase the Almark Shrug pattern on Ravelry and in 'Simply Shetland Lace.'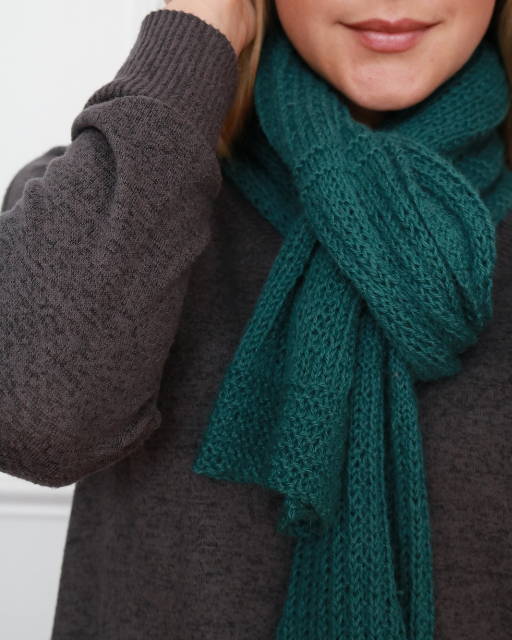 Elementary Wrap
This wrap is worked in one piece from end to end. If you want to make it shorter or longer, simply work the rib sections additional or fewer times.
This pattern is featured in the January 2018 shipment of the Knitcrate Artisan Crate.
This wrap is made end to end with stitches added along one edge to give a wavy, triangular shape. Written instructions are provided for the lace chart.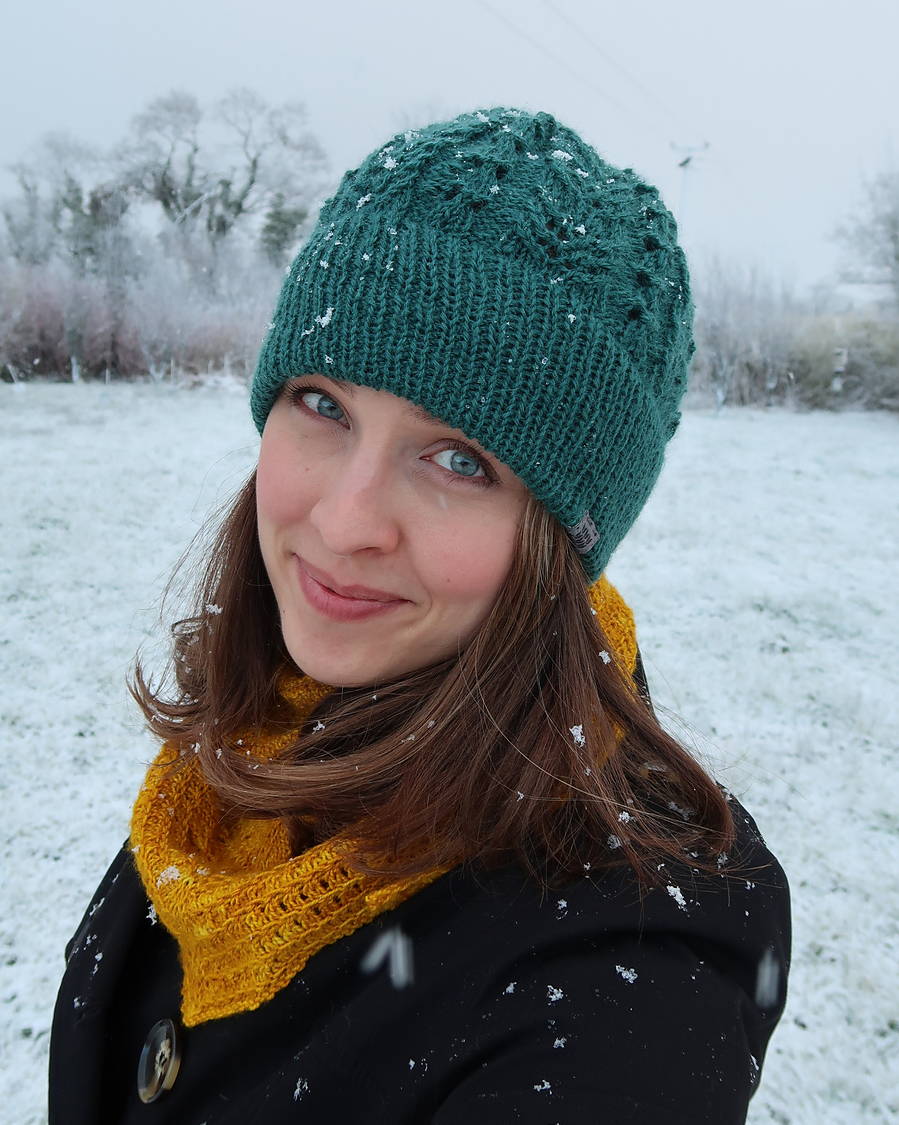 Wheat Field Hat
Wheat Field Hat was inspired by a project bag and a need to knit another hat for my walks. Double brim will keep you warm like a headband and the delicate lace pattern will let your head breath.
View Wheat Field Hat on Ravelry.
Interested in designing a custom pattern with one of our suri fibers? We'd love to hear from you.
Send us your proposal with sketches and media kit attached.