Salt River Mills is a product of The North American Suri Company. Started in 2007 with a line of needlepoint yarns, our business has quickly grown to incorporate yarns that are well-suited to knitting, crochet, weaving and other fiber arts. All are made using Suri blends and designed to showcase this unique fiber's attributes: drape, luster, intense color, and elegant wearability.
All of our Suri is purchased in the United States, and we work with mills and dye houses located domestically. We select our blending fibers meticulously and with purpose--using fibers that will enhance the projects that our customers create.
Suri is a rare and luxurious fiber that we are passionate about, and we hope that you will share in our excitement by giving our unique yarns a try. Suri fiber has no crimp, loft, or bulkiness. which results in a finely spun yarn that works well for yarn weights from lace to sport, and for some uniquely spun worsted and chunky weights.
Because of the lack of elasticity in pure Suri fiber, we've worked to develop blended yarns that highlight what we love about Suri, while creating wearable, soft, and beautiful garments that won't feel heavy. Suri is known for its drape and luster and can be a breathtaking choice for your next garment or accessory project. This fiber comes in a wide range of natural colors including white, fawn, brown, black and gray, and when dyed or overdyed, the intensity of color is magnificent!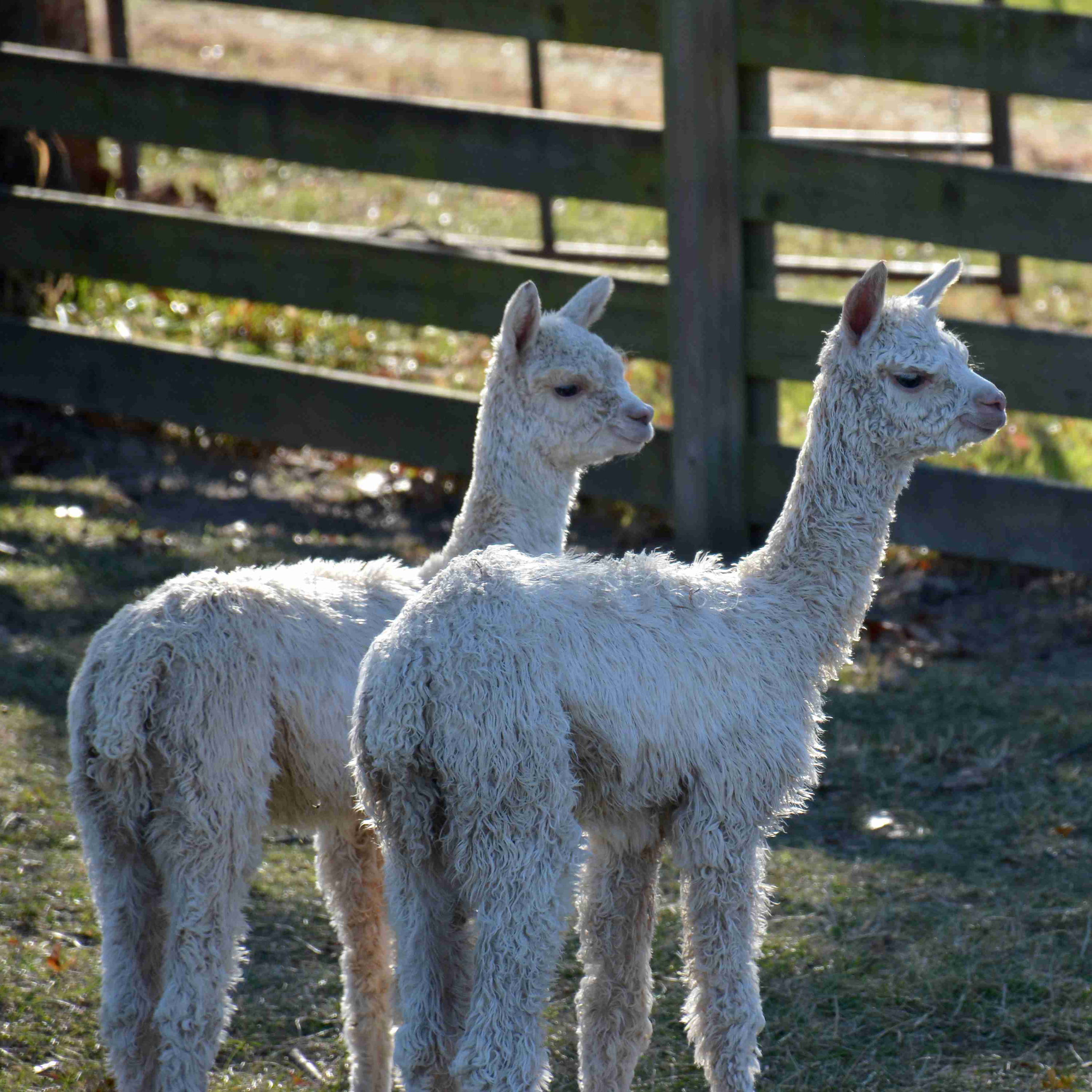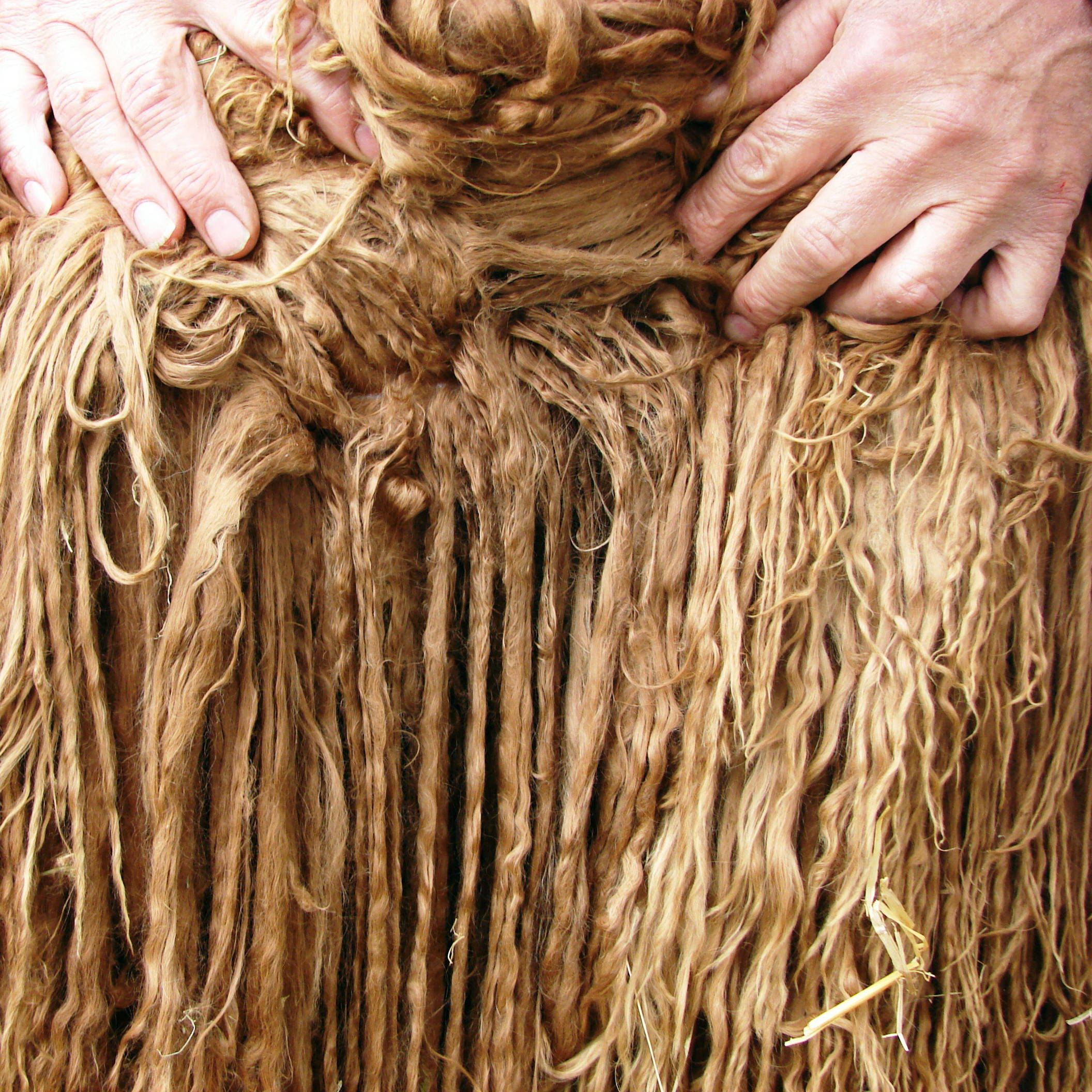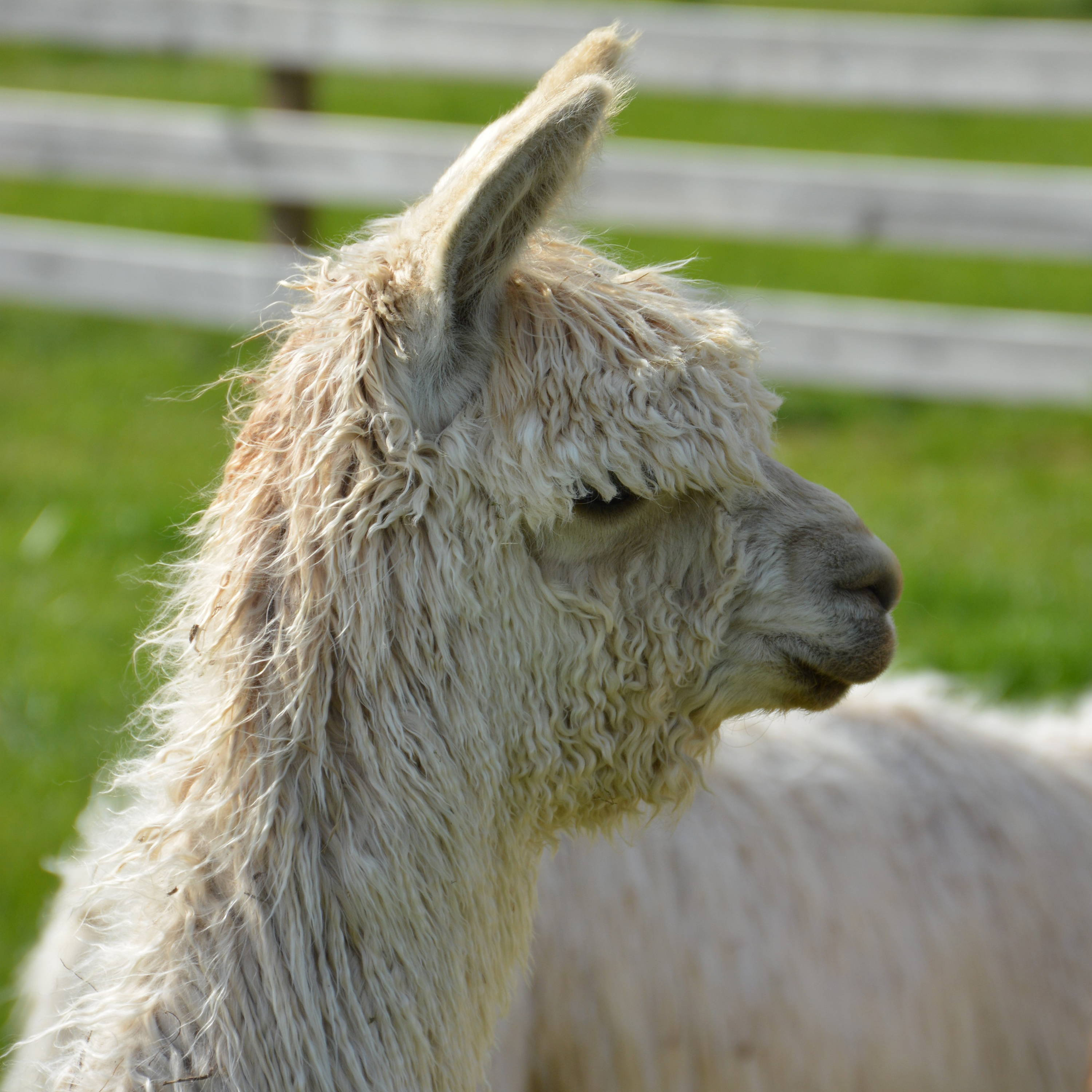 The Suri is the rarest species in the Camelid family (llamas, alpacas, camels, guanacos, and vicunas), representing only 6% of the Camelid population worldwide! Known for their long, lustrous, and slick locks, Suris are an iconic animal that have been domesticated for over 5,000 years.
Suris are a manageable livestock that are shorn once a year. They have a fine fleece with micron counts ranging typically from 18-28 microns, depending on the age and quality of the animal. In contrast, super soft fibers like Cashmere have a micron count range from 18-20.5, and Merino wool has a micron count range from 18-24.
If you'd like to learn more about Suris, we recommend you visit the North American Suri Co. website where you can connect with others raising Suris and learn more about Suri alpaca production specifically in the United States.